After 9 years
CSGO
Points.com was renamed as
CS2
Points.com. All Orders and Points were transfered. Please report bugs over our contact form. 😊
Legends Never Die
!
November Giveaway 2023
Every month we giveaway a FREE CS2 KNIFE or FREE STEAM GIFT CARD to our website users! The amount of entries you can collect determines your winning chance. So every additional entry increases your winning chance! The winner will be always announced on Twitter, Facebook and in our Steam Group.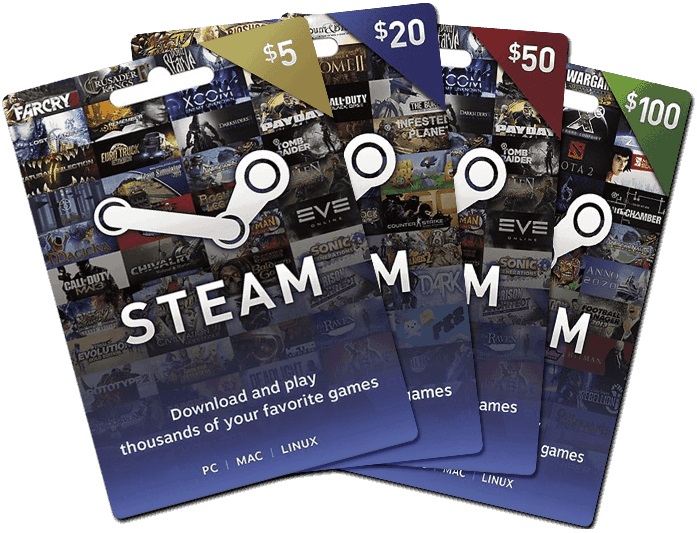 $50 Steam Gift Card (Global) 🎁 GIVEAWAY 🎁
Previous Knife🔪 and Gift Card💸 Winners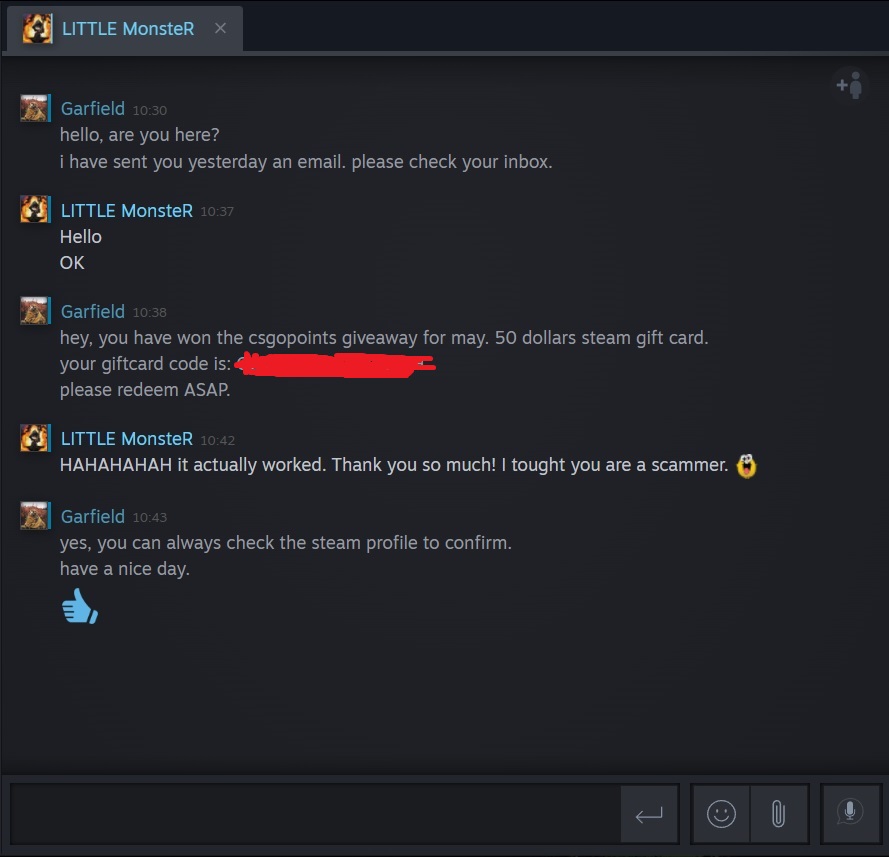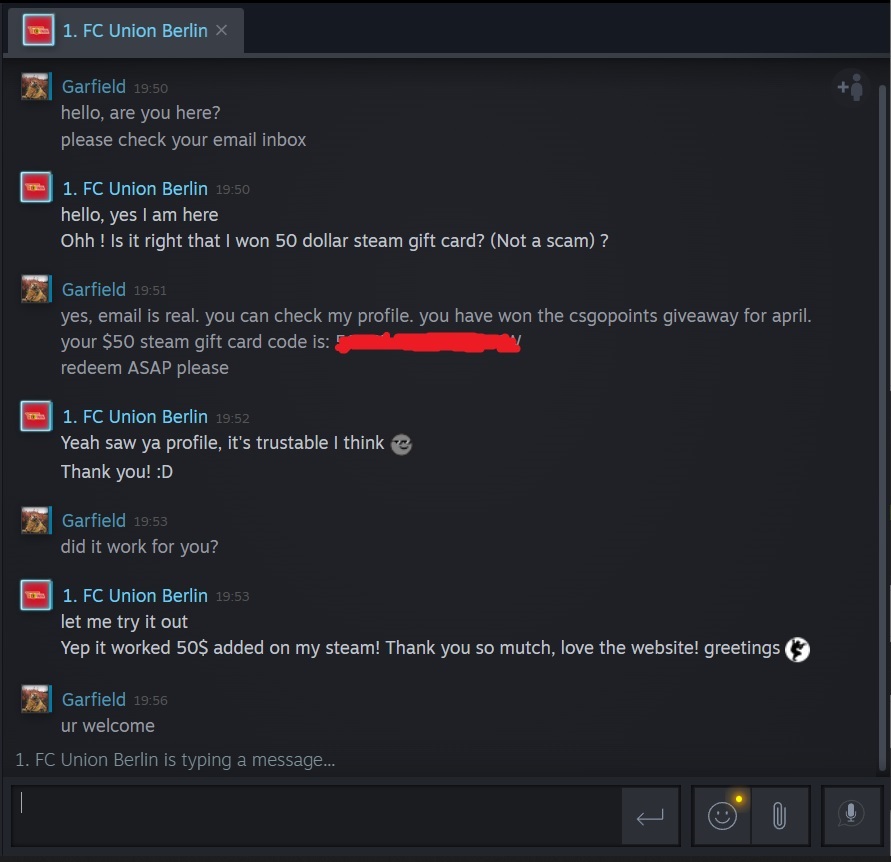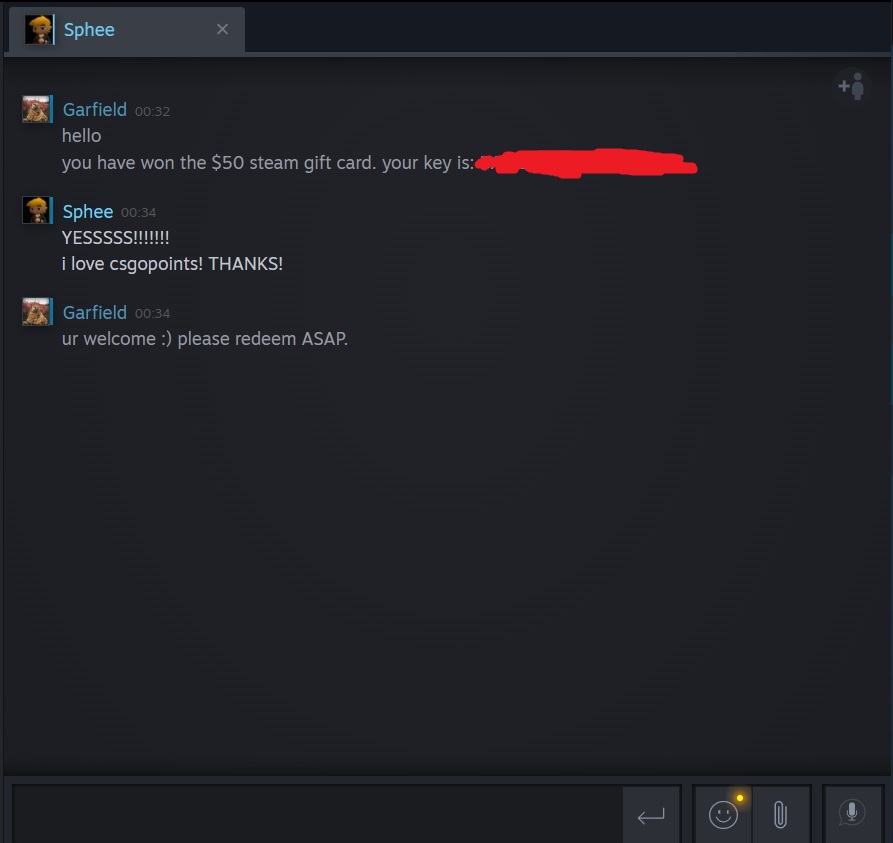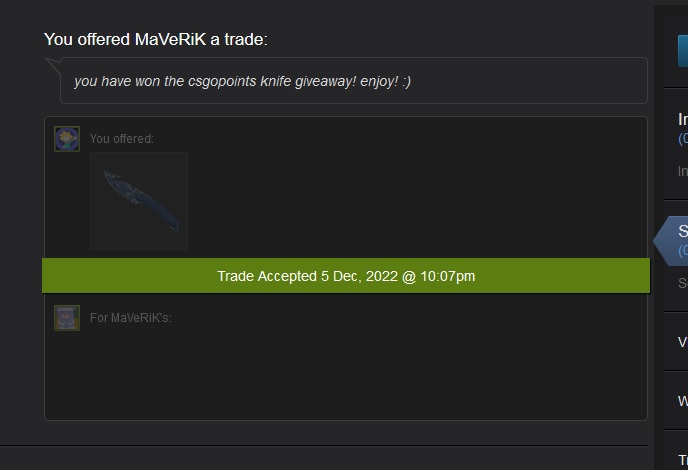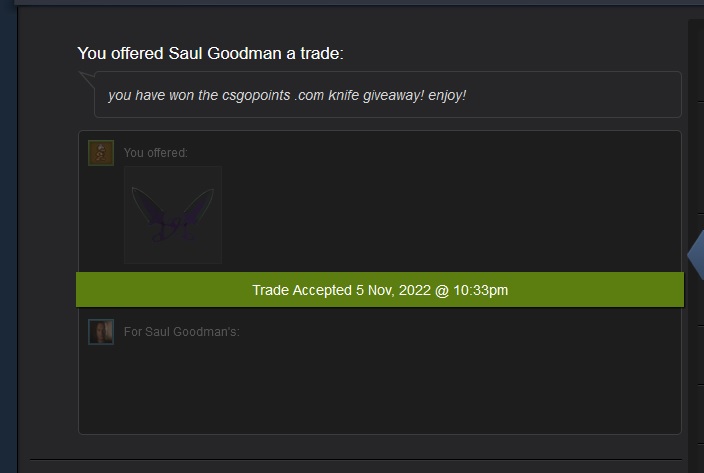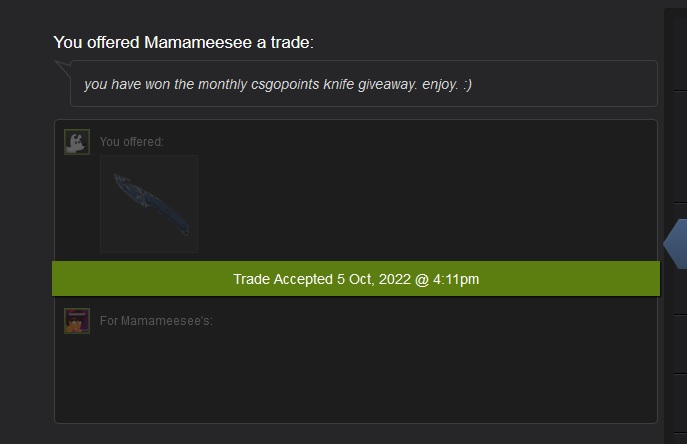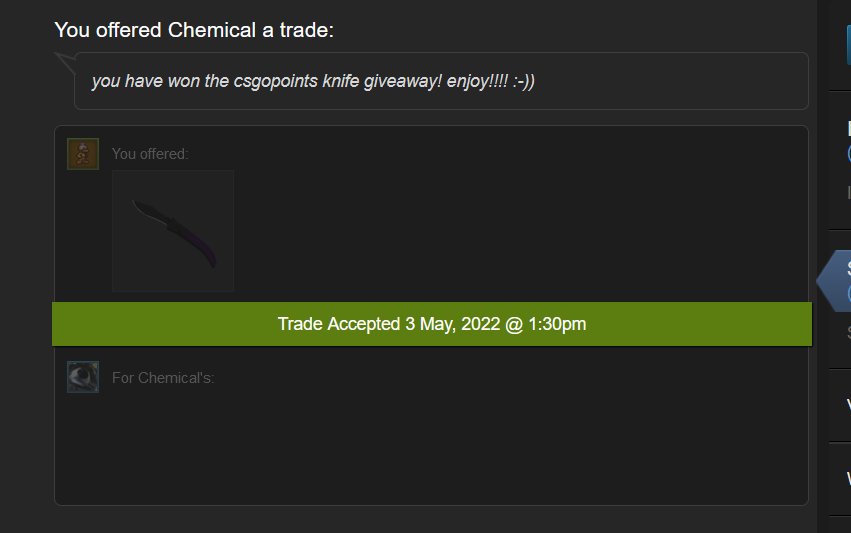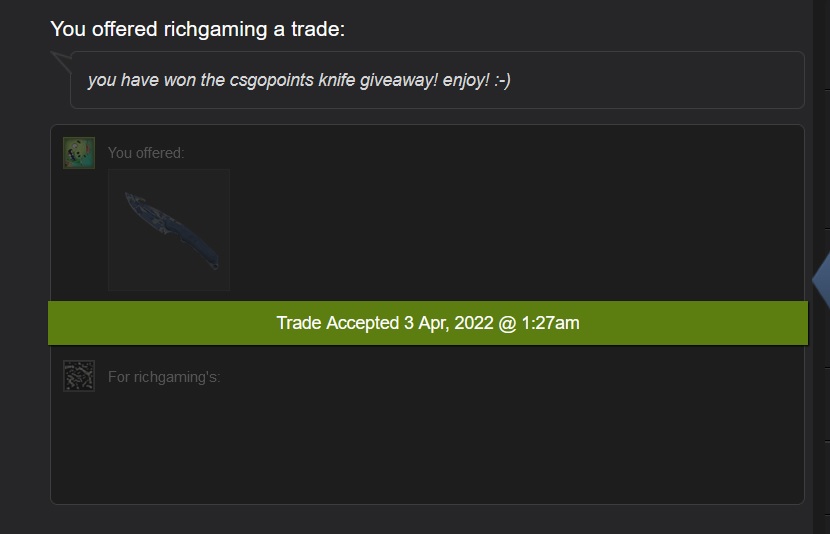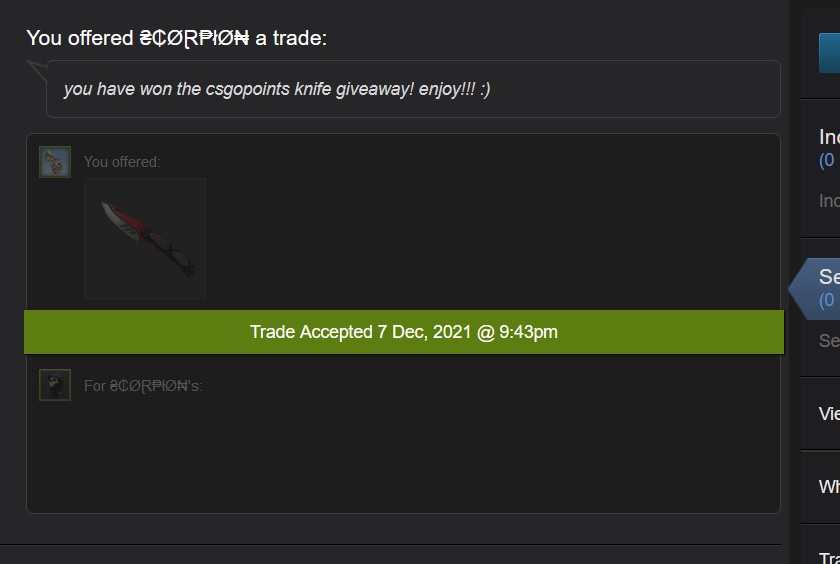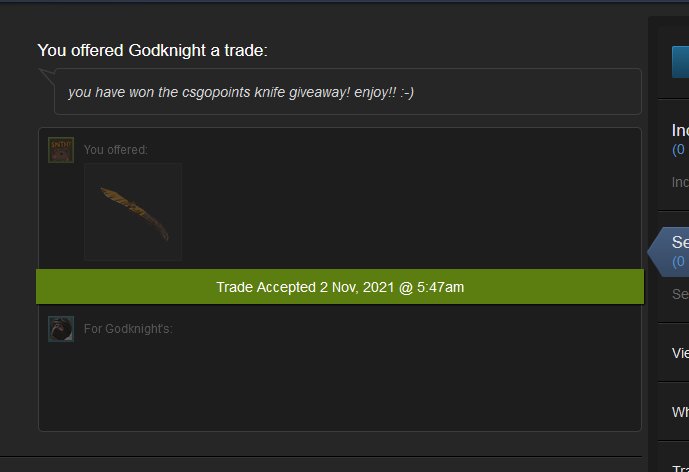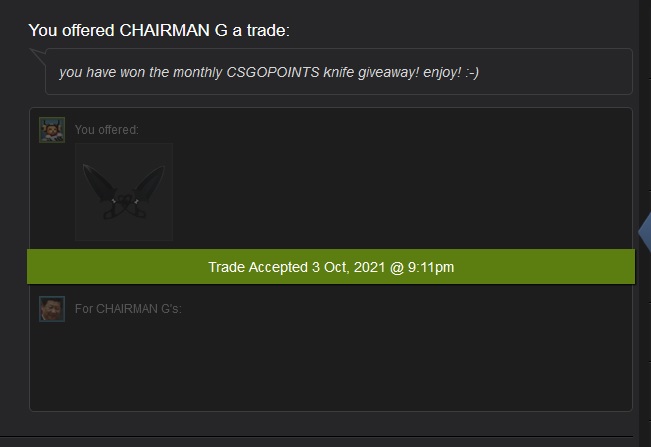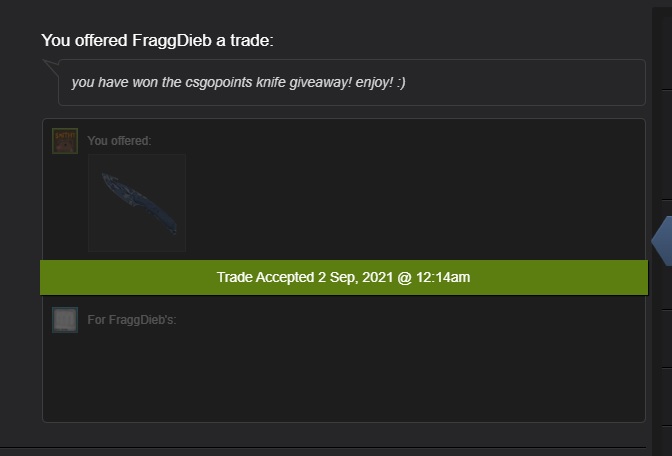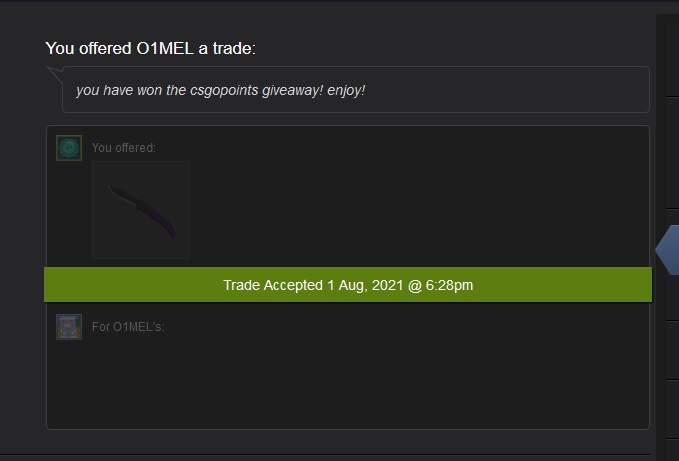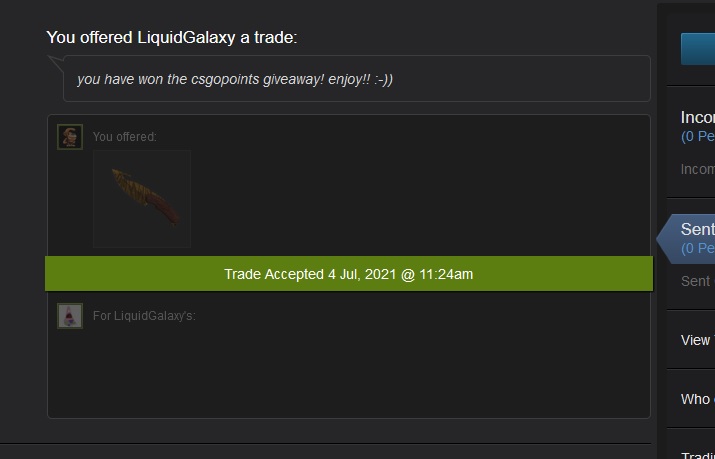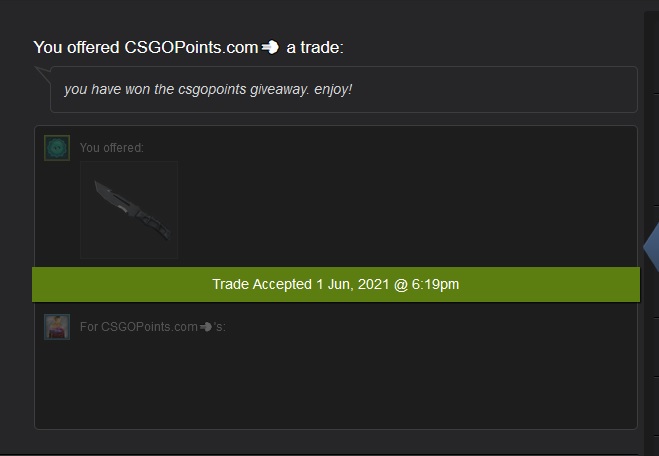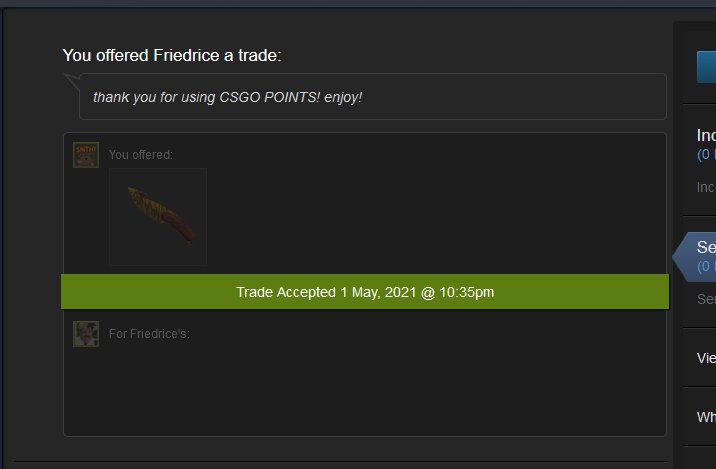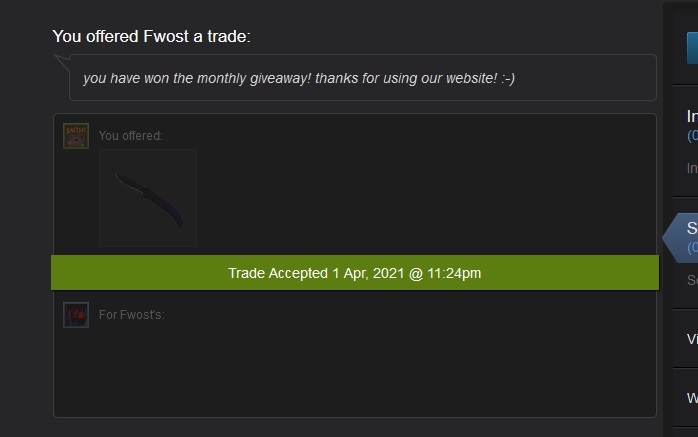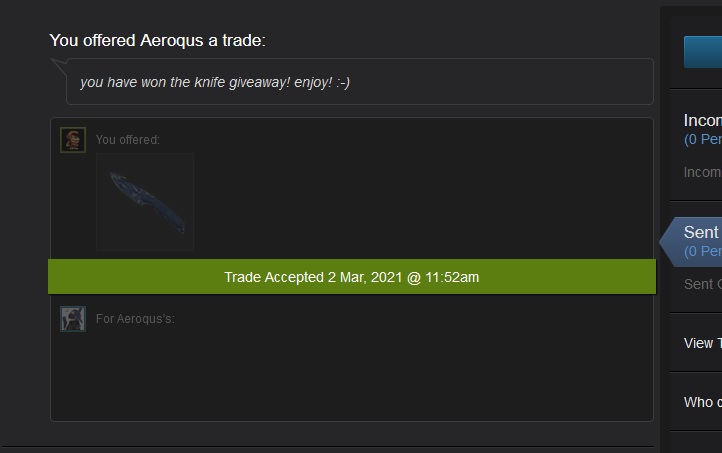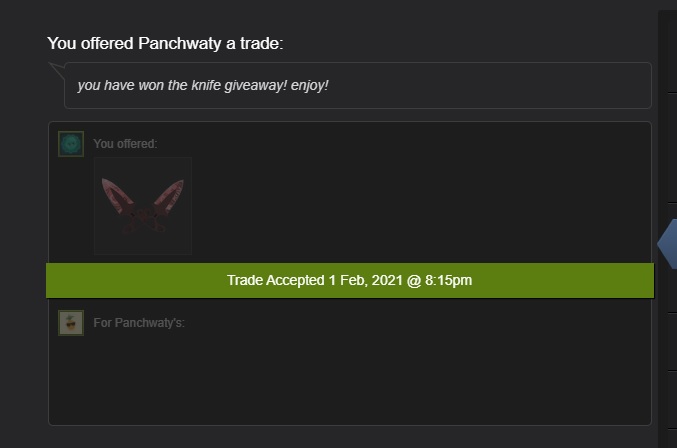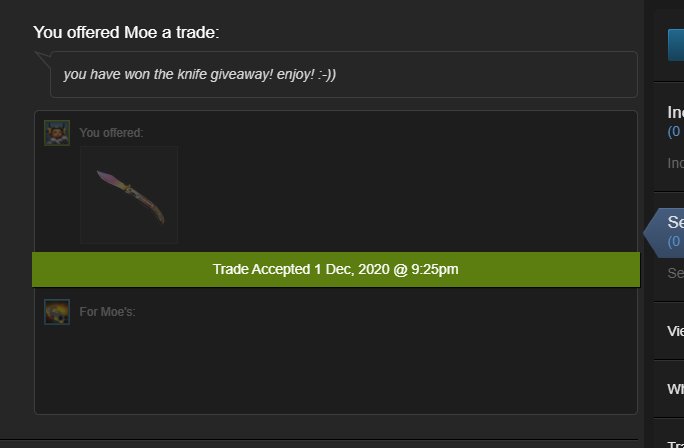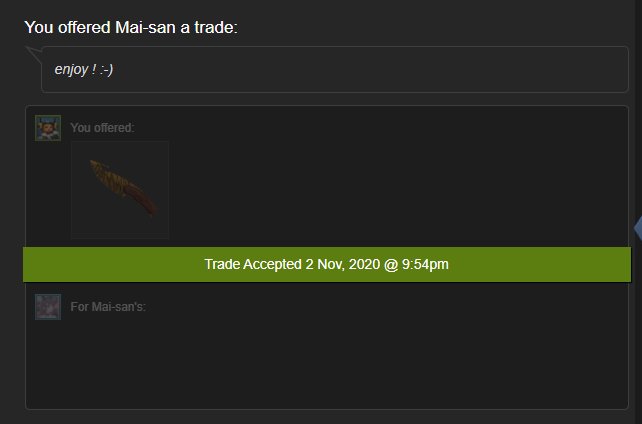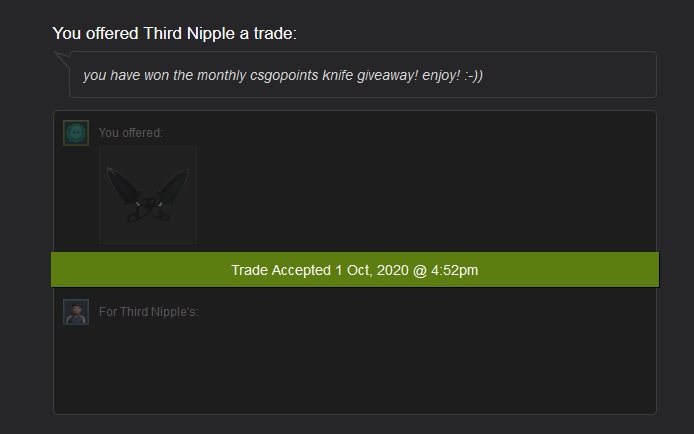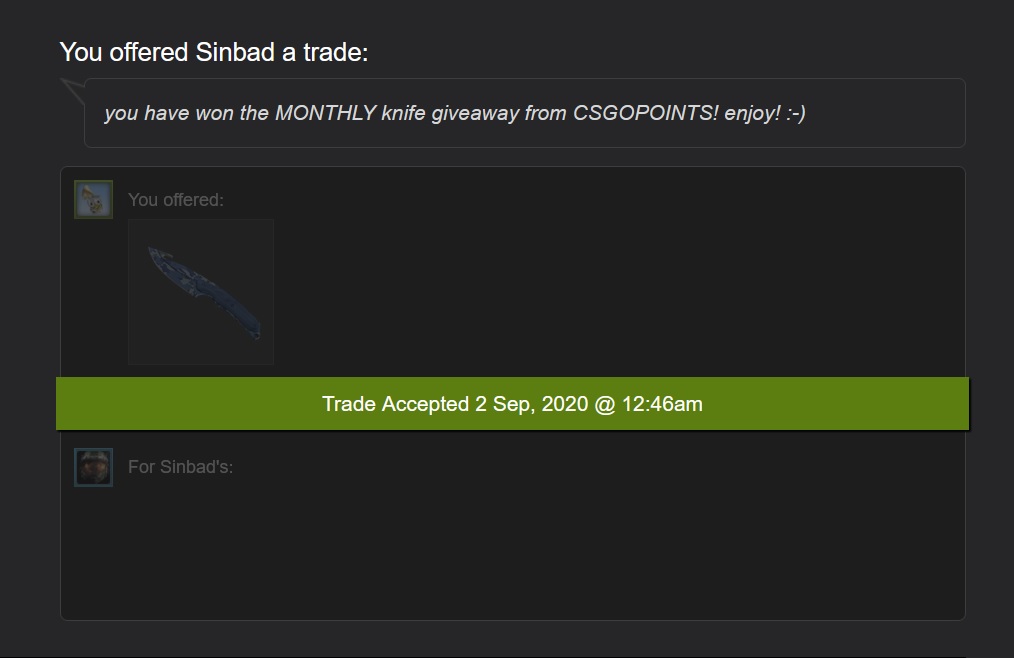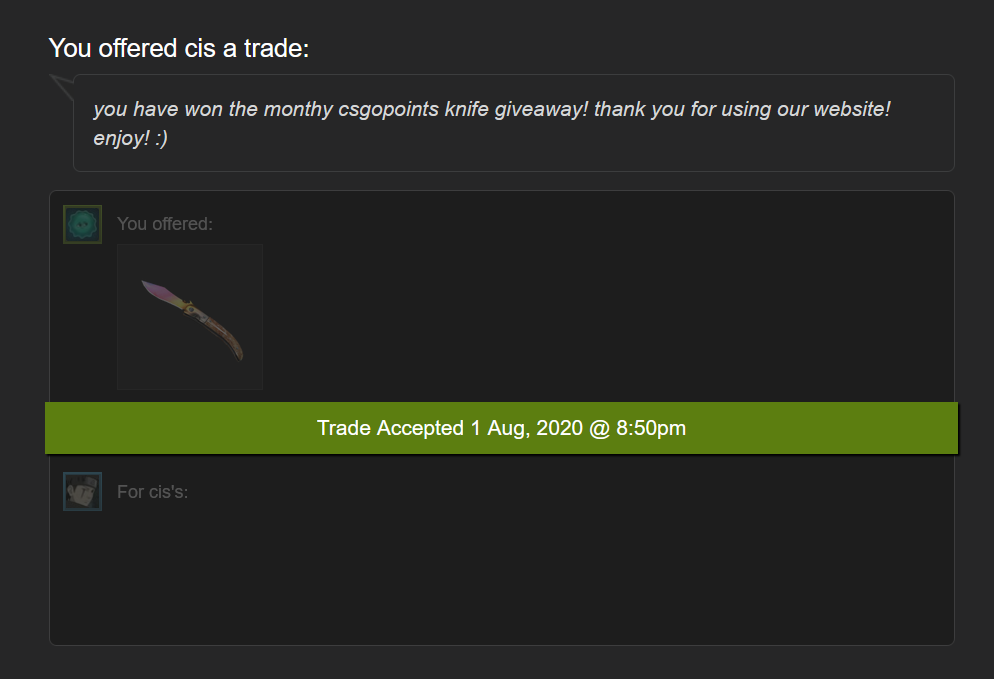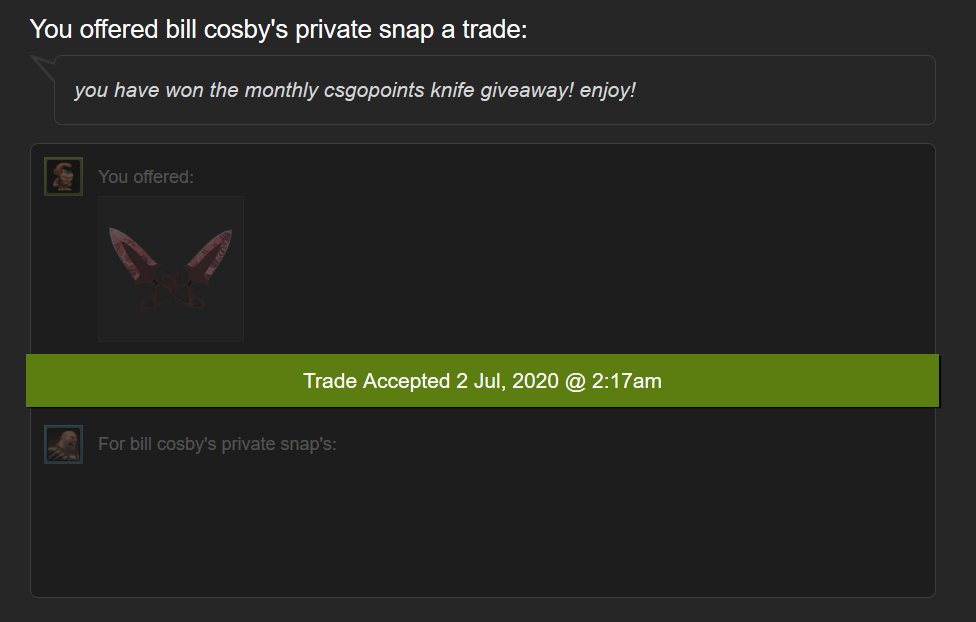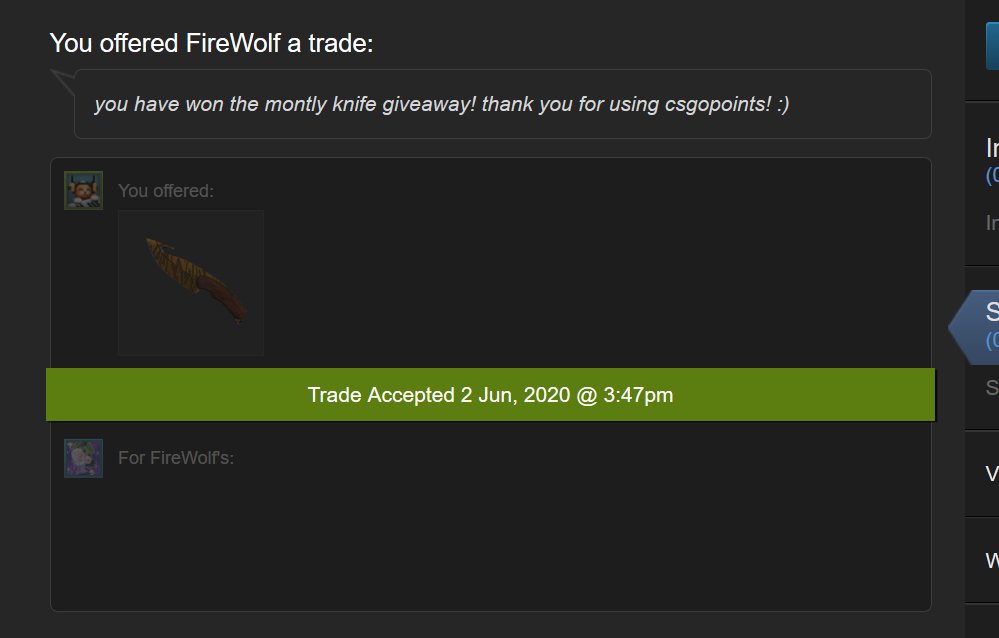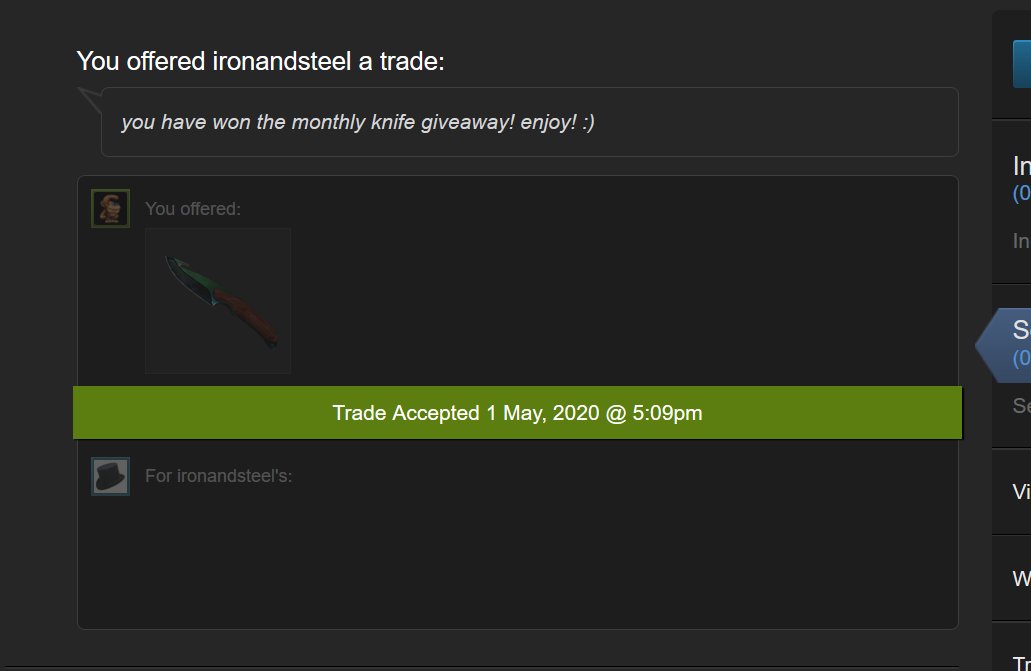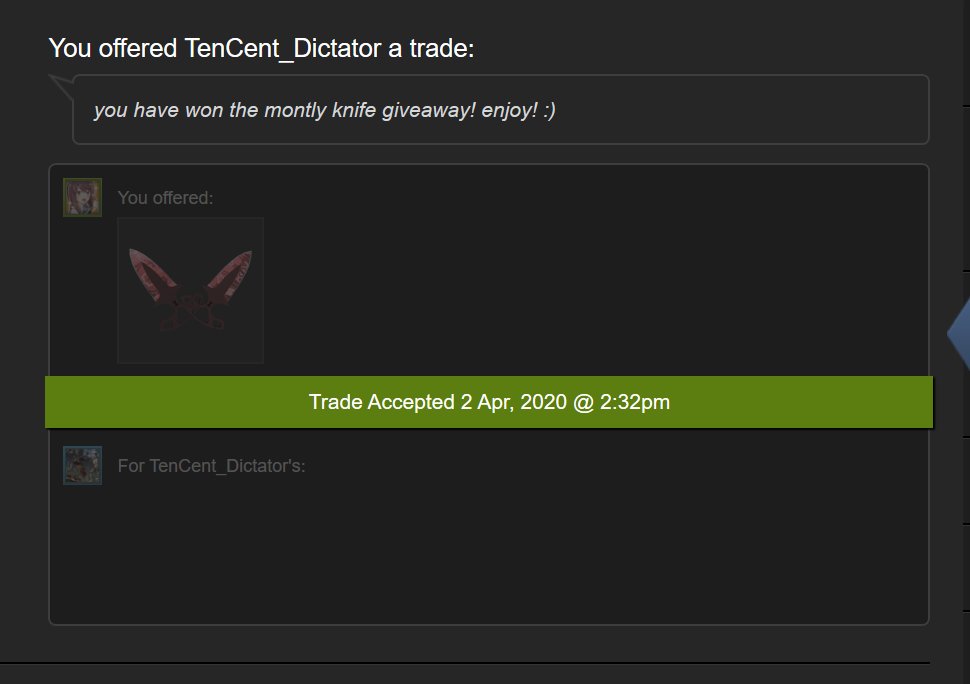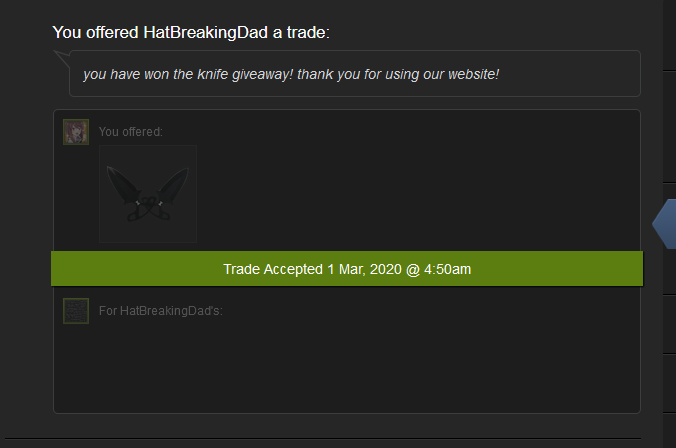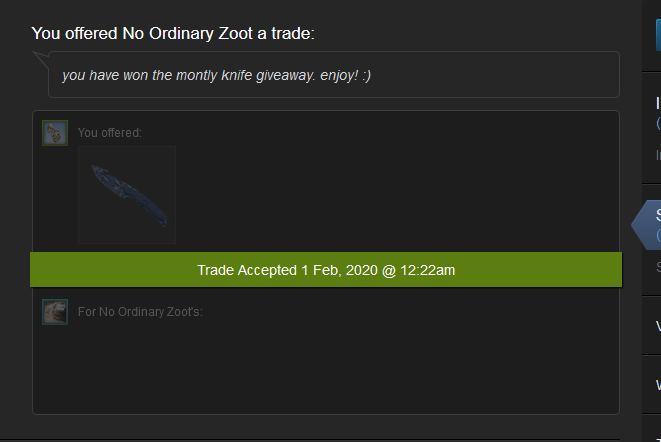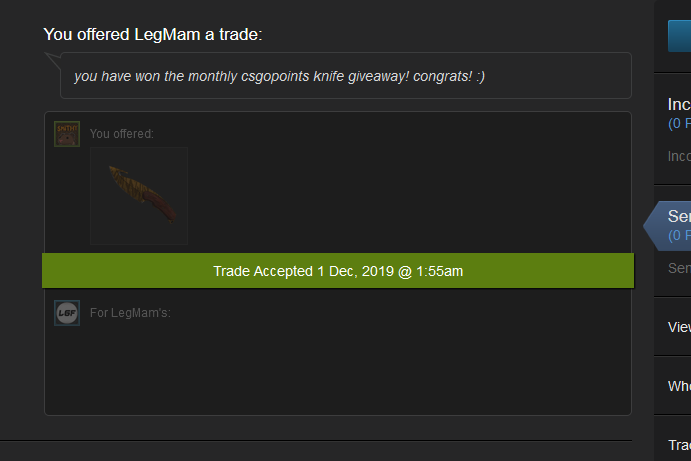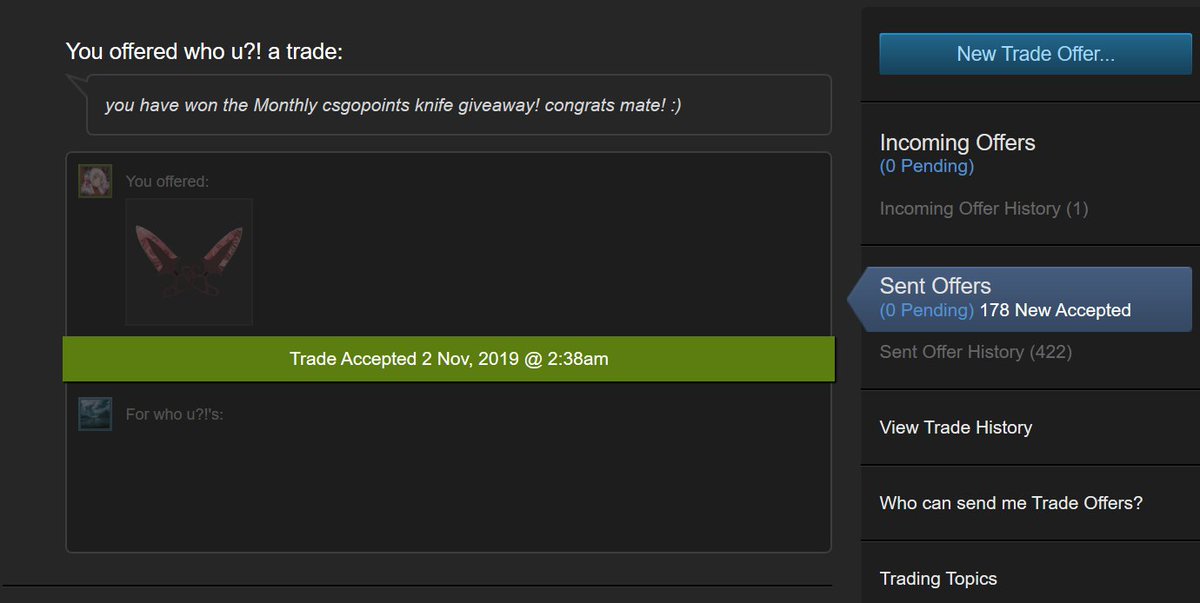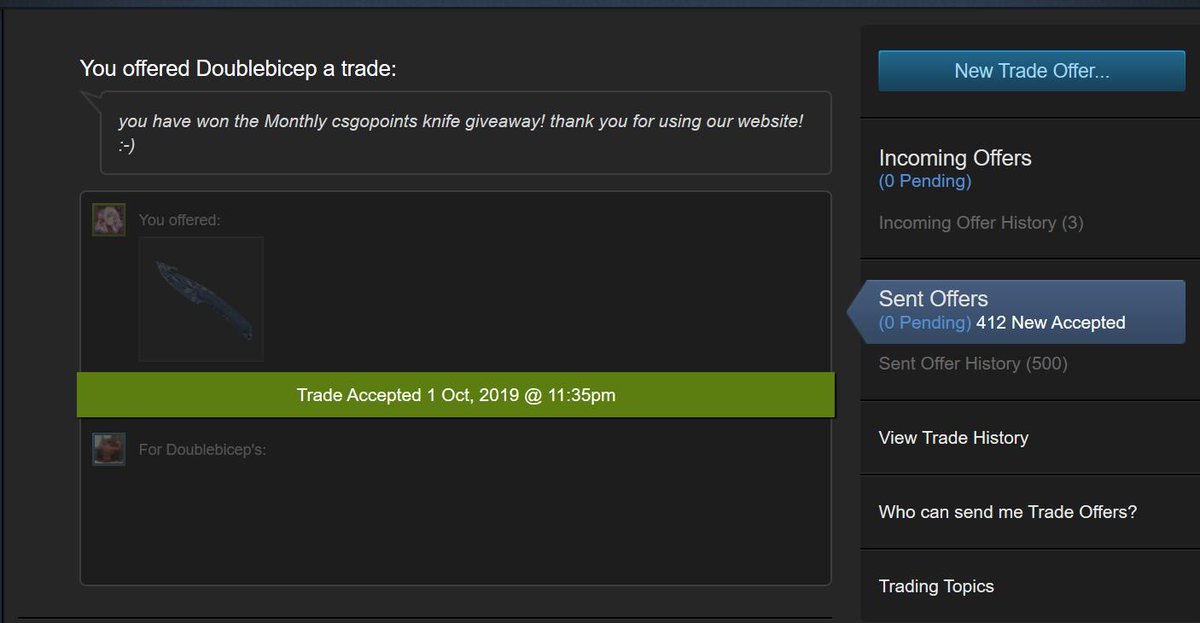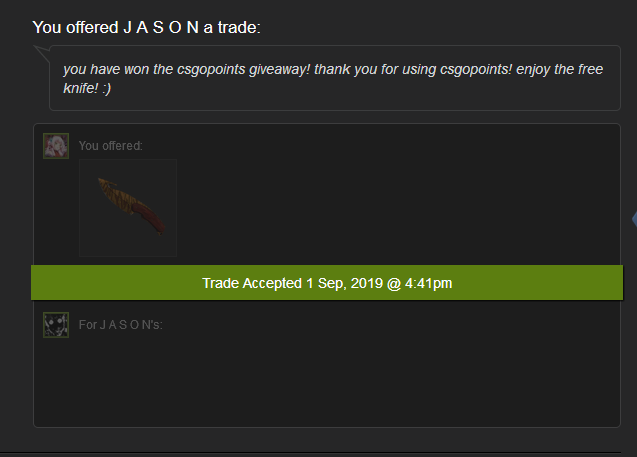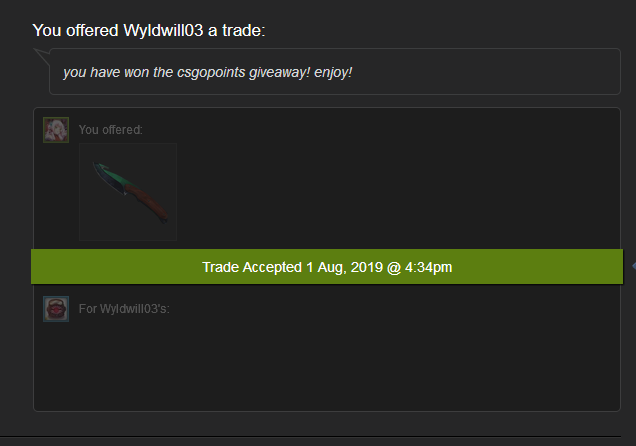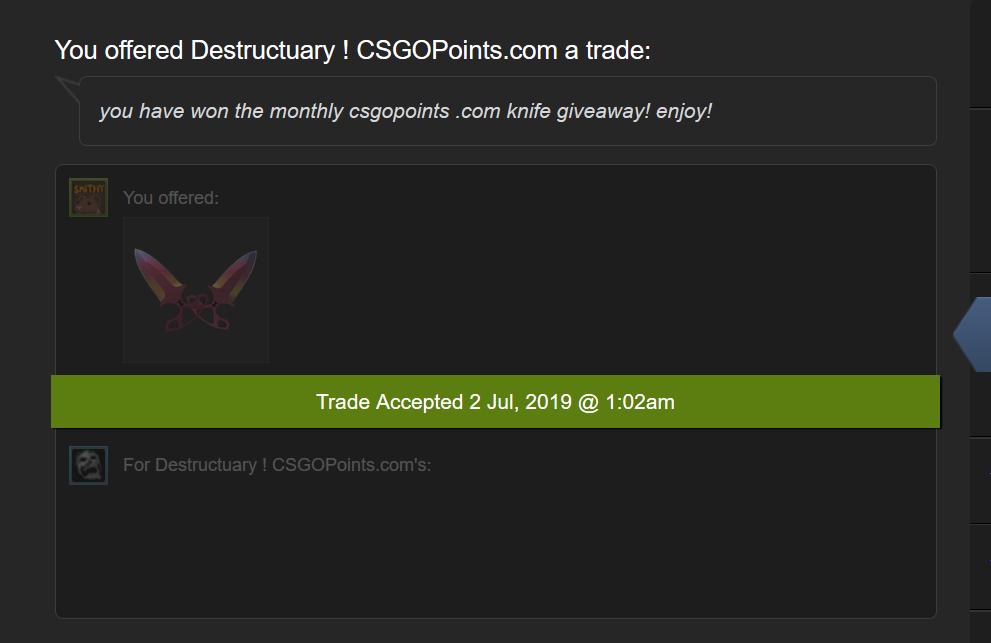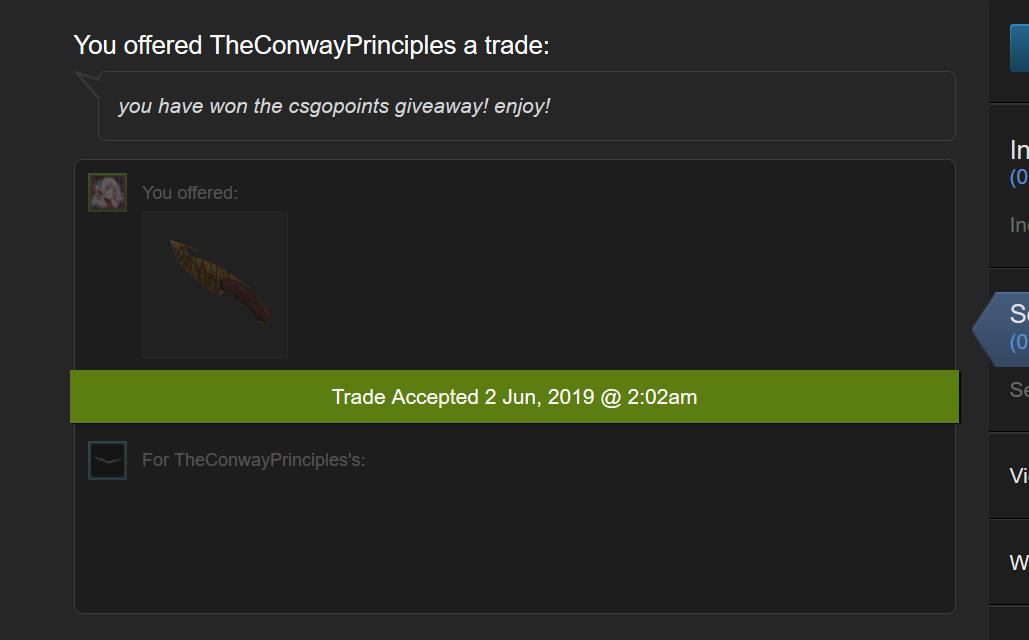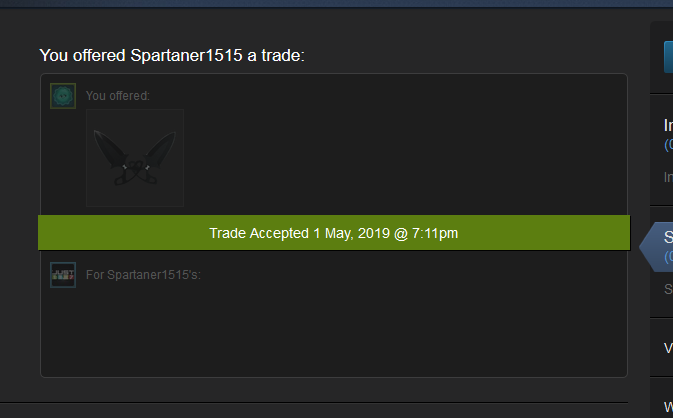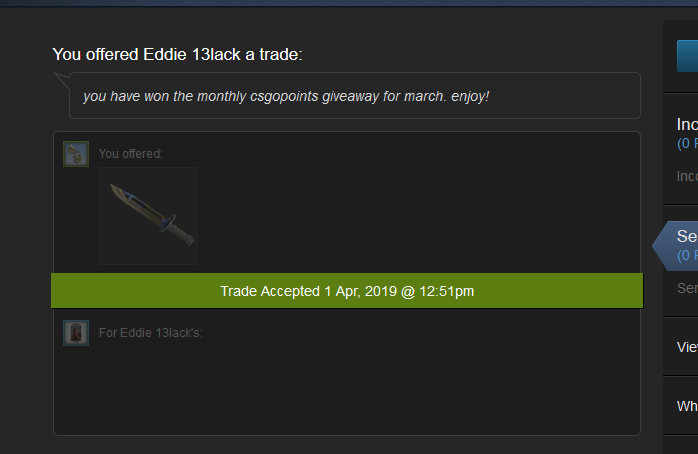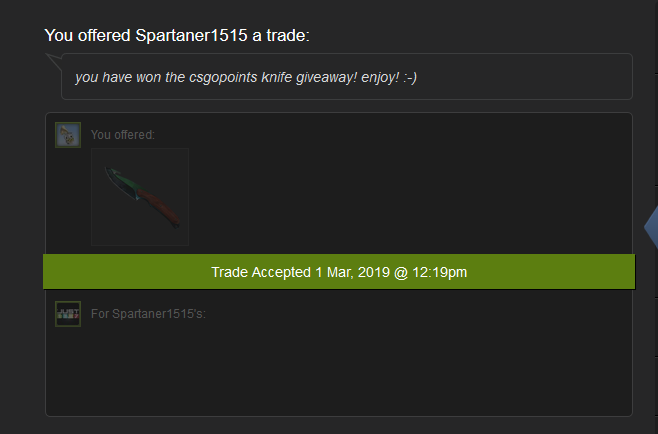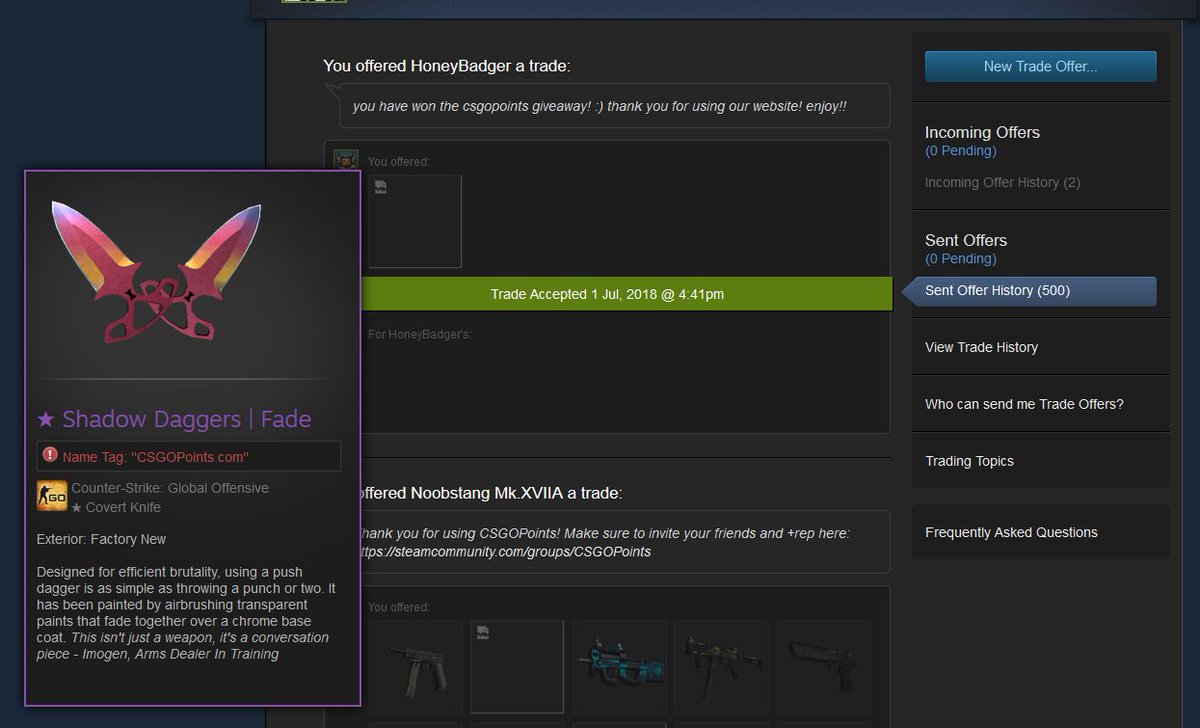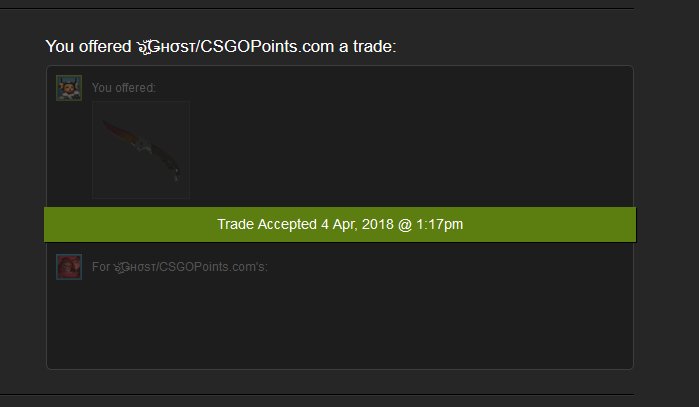 ... and many more since 2015 !!